Helping make our world a better and safer place
Superior Toxicology & Wellness
"We have always found the quality of your work product to be excellent, delivered quickly, and of excellent value compared to any other services we have researched. It is a pleasure to work with you and we look forward to our continued business relationship."
– Janet Neeley – Quicksilver-
CATCH DR. JOE'S WEEKLY SPOTLIGHT ON TREATING OXIDATIVE STRESS
LIve Longer Labs
Live Longer Labs was formed by real scientist trained by JPL and NASA. Our team also includes Medical Doctors and Educators.
After working with Carbon molecules in other applications we curiously started researching the effects on the human body. We started making C60live to help family and friends. Word quickly got out and people started showing up on our doorstep at all hours for C60live.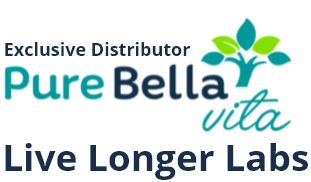 Pure bella Vita
Distributor for Live Longer Labs C60 products.
Superior Toxicology and Wellness is the leading provider with over 30 years of experience! Superior Toxicology has been providing potent compound safety, occupational toxicology, and industrial hygiene services to biotechnology, pharmaceutical and medical device companies throughout the world.